Image Manager Palette / Right Mouse Click on Image / Reload /

Main Window / Extension Pack / Image Manager / Reload /
Shortcut:

(unassigned, use "Edit / Shortcuts" to assign)
---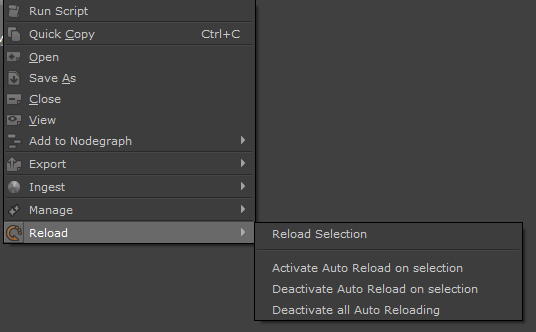 By default Mari will import loaded images into your project, meaning that even if the image on disc is changed,
within Mari the change will not be reflected.
Extension Pack 5 adds the ability to reload an image from its original path.
If the image is used in a Node or Layer (Tiled, Triplanar, Axis Projection etc.) the updated
image will propagate to the nodes it is used in.
You can reload multiple selected images at once