Main Window / Objects

Main Window / Extension Pack / Objects

Object Palette / Right Click
Shortcut:

(unassigned, use "Edit / Shortcuts" to assign)
---
Add Default Object allows you to choose from several common default objects to add to your Mari Project.
By default the Object will be added as an Object Version to the currently active Object.
When Add as Object Version is unchecked, the Object will be added to your Project as a new Object
The Add as Object Version Checkbox is automatically checked if the dialog was launched via Right Mouse Click, with an Object selected.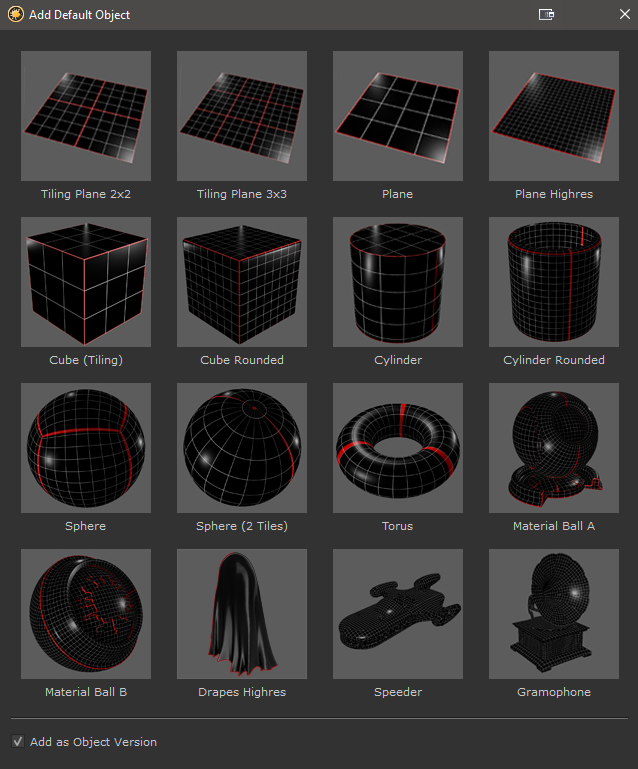 Default Objects are also available in the Recent File List of the 'New Project' Dialog